Future Warriors Project is proud to acknowledge the support of our partners in Tanzania and Australia who help make our great work possible.
In Tanzania
Future Warriors Project Tanzania – our sister organisation
Warrior Trails Safari – giving us office space, guidance and general support
Maasai Community of Kitenden, our partner in the Kitenden Preschool project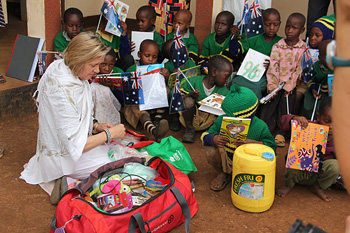 In Australia
We partner with the Rotary Club of Albury-Hume, who generously provided support for the operations of Kitenden preschool.
Tax Depot Beenleigh is our financial management partner, auditing our annual financial statement pro bono.