Sianga Kuyan - Founder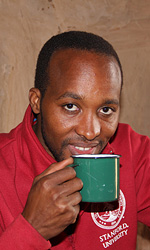 Sianga is a former leader from a small, remote village called Kiserian in Longido District, Northern Tanzania. Sianga understands first-hand many of the challenges confronting his village and Maasai people.
Through his own initiative, Sianga went from being a pastoralist, to homeless night watchman, then a tour guide, and now the founder of a charity that supports Maasai people and communities.
Sianga is passionate about supporting other Maasai who face homelessness, malnutrition and poverty so they can build a sustainable future.
Sianga lives between Australia and Tanzania. He is the President, FWP Tanzania, and volunteer CEO, FWP Australia.
In Tanzania
Our Board in Tanzania are all young Maasai dedicated to making a difference:
President: Mr Sianga Kuyan (FWP founder)
Treasurer: Mr Kisham Kitasho, Treasurer and volunteer project manager
Secretary: Mr William Kivuyo
Board members:
Ms Joyce Syokino, Volunteer women's advisor
Mr Julius Syokino, Volunteer communications advisor
Mr Daniel Marari, Volunteer legal advisor
Mr Melau Kuyan, Representative night watchmen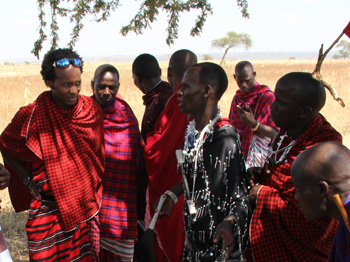 In Australia
In Australia, our management committee is made up of dedicated professionals with wide-ranging experience in community development, management, finance, law and marketing.
Volunteer CEO: Mr Sianga Kuyan
President: Ms Melanie Nicholls Kuyan
Treasurer: Ms Shan Goldsworthy (CPA)
Secretary: Ms Annabelle Goldsworthy
Management Committee members:
Mr Surya Rao
Ms Hannah Kelly
Mr Adam Wood
Ms Katie Newell
Ms Michelle Lee
Mr Dean Barr